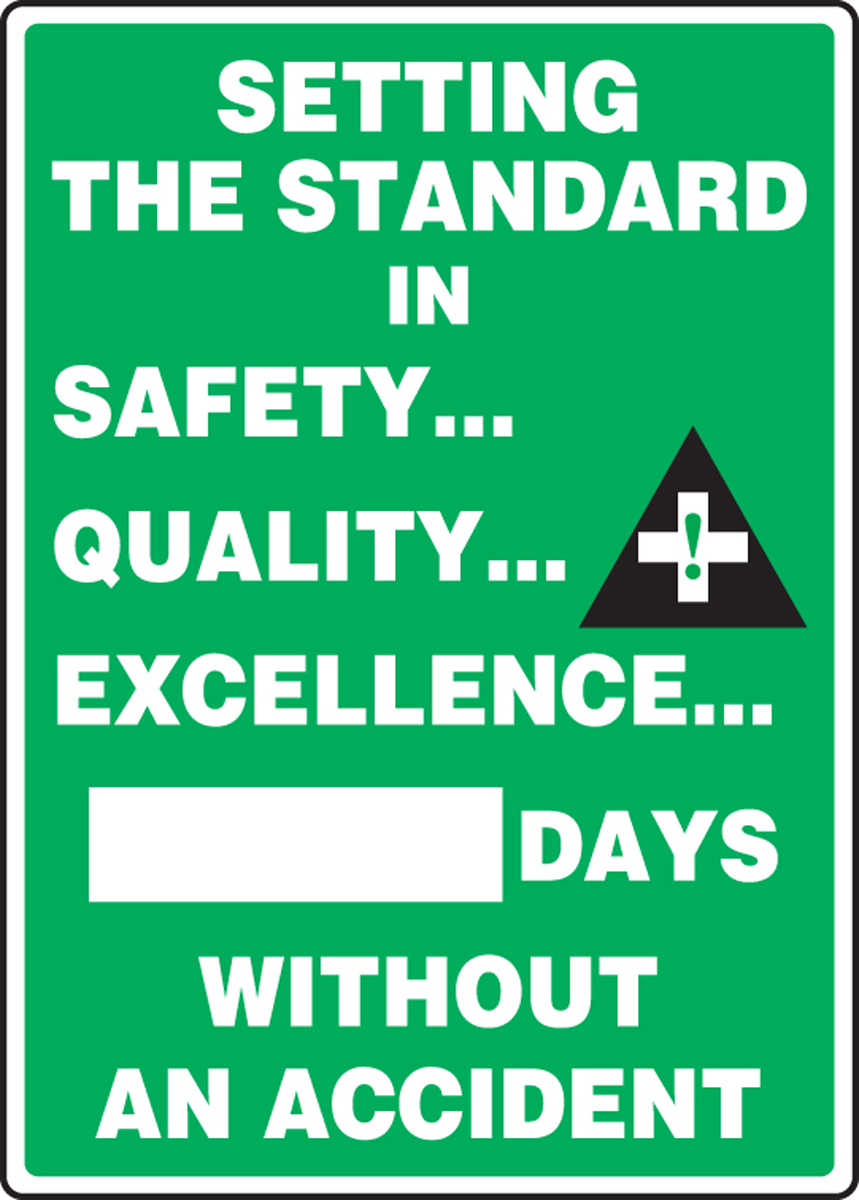 Write-A-Day Scoreboards: Setting The Standard In Safety Quality Excellence - _ Days Without An Accident
Encourage working safely, and take pride in a job well done.
Track your safe days daily
Available in durable aluminum and plastic
Related Products
Update safe working days by writing in the number with dry-erase marker. Update by wipe-off and write-in on the poly-coated space provided on the scoreboard. Scoreboards are screen-printed on durable plastic material which can withstand impacts, corrosive chemicals, and other environmental conditions.
More
Less