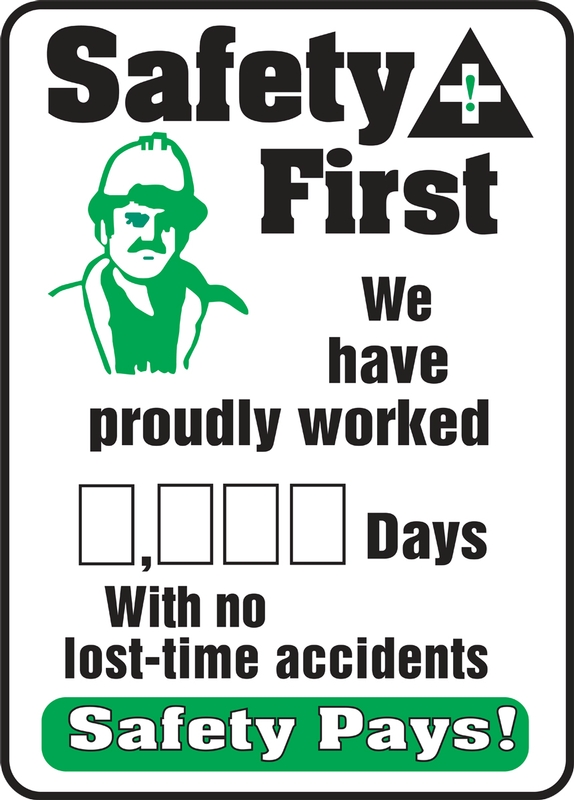 Write-A-Day Scoreboards: Safety First - We Have Proudly Worked _ Days With No Lost Time Accidents - Safety Pays!
Encourage safe working days and remind everyone that safety saves time and money.
Keep score of consecutive days
Only change a single number at a time, unitl it really adds up
Remind your team that safety pays saves everyone time and money
Wipe-off and write-in on poly-coated space provided
Available in durable plastic and aluminum
Corner mounting holes
Related Products
Write-A-Day Scoreboards
Update safe working days by writing in the number with dry-erase marker. Update by wipe-off and write-in on the poly-coated space provided on the scoreboard.
Scoreboards are screen-printed on durable plastic material which can withstand impacts, corrosive chemicals, and other environmental conditions.
More
Less