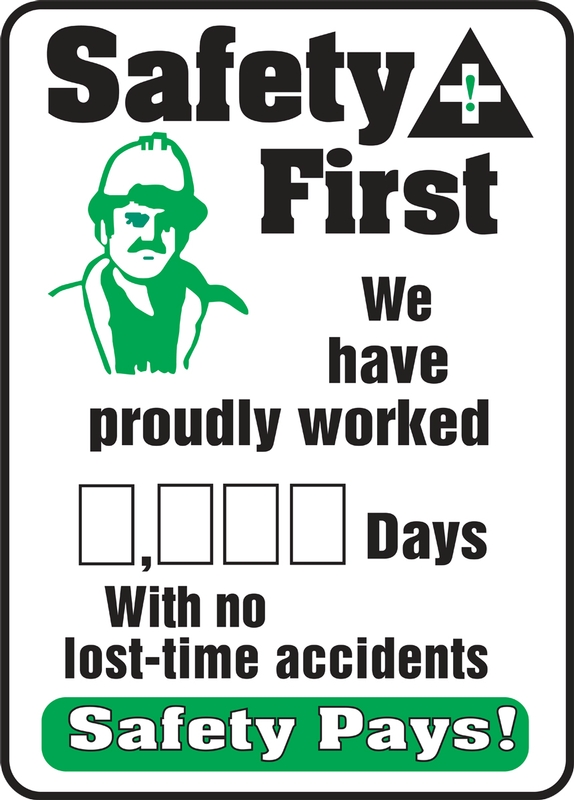 Write-A-Day Scoreboards: Safety First - We Have Proudly Worked _ Days With No Lost Time Accidents - Safety Pays!
Encourage safe working days and remind everyone that safety saves time and money.
Only change a single number at a time, until it really adds up
Remind your team that safety pays saves everyone time and money
Options:
X
Make shopping easier!
Please provide us with your e-mail address so that we can retrieve your cart if we become disconnected. If you would rather not, just click "No thanks" and we will take you to your cart.
No thanks, just add this to my cart
Related Products
Write-A-Day Scoreboards
Update safe working days by writing in the number with dry-erase marker. Update by wipe-off and write-in on the poly-coated space provided on the scoreboard.
Scoreboards are screen-printed on durable plastic material which can withstand impacts, corrosive chemicals, and other environmental conditions.
More
Less