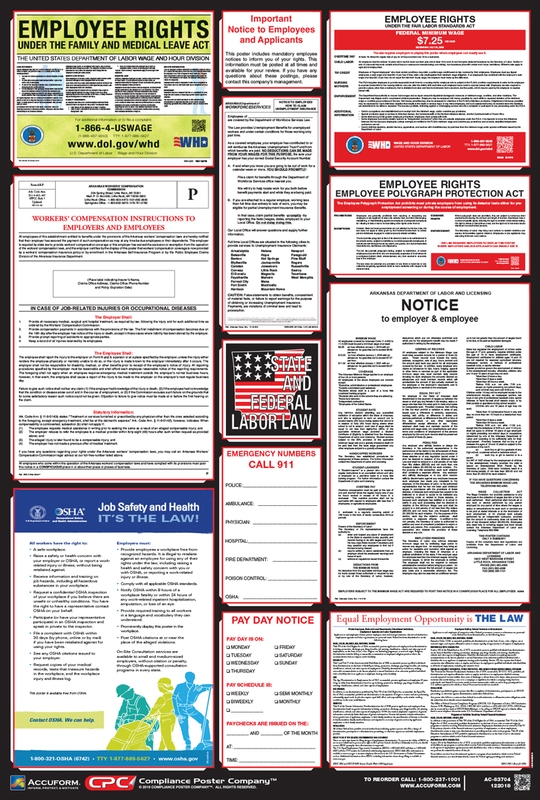 OSHA Safety Poster: Combo State, Federal & OSHA Labor Law Posters
Hang this poster to alert workers to follow all laws and regulations.
Clearly display the state and federal laws and regulations for workers to follow
Avoid being fined by ensuring employees are familiar with regulations
Post on walls in key locations to provide a daily visual reminder
Support and spread the program message
Printed with color and graphic images
Laminated, durable, flexible plastic
Traditional OSHA-style signs, tags and labels are the most widely recognized design format in the industry
Selected Material Details
Options:
X
Make shopping easier!
Please provide us with your e-mail address so that we can retrieve your cart if we become disconnected. If you would rather not, just click "No thanks" and we will take you to your cart.
No thanks, just add this to my cart
Related Products
Clearly post and maintain the State and Federal Labor Laws & OSHA Regulations with notices as required by your state. Keep your company in compliance with the law and avoid costly penalties. Posters must be current and up-to-date to fulfill your legal requirements of informing your employees of their rights.
More
Less