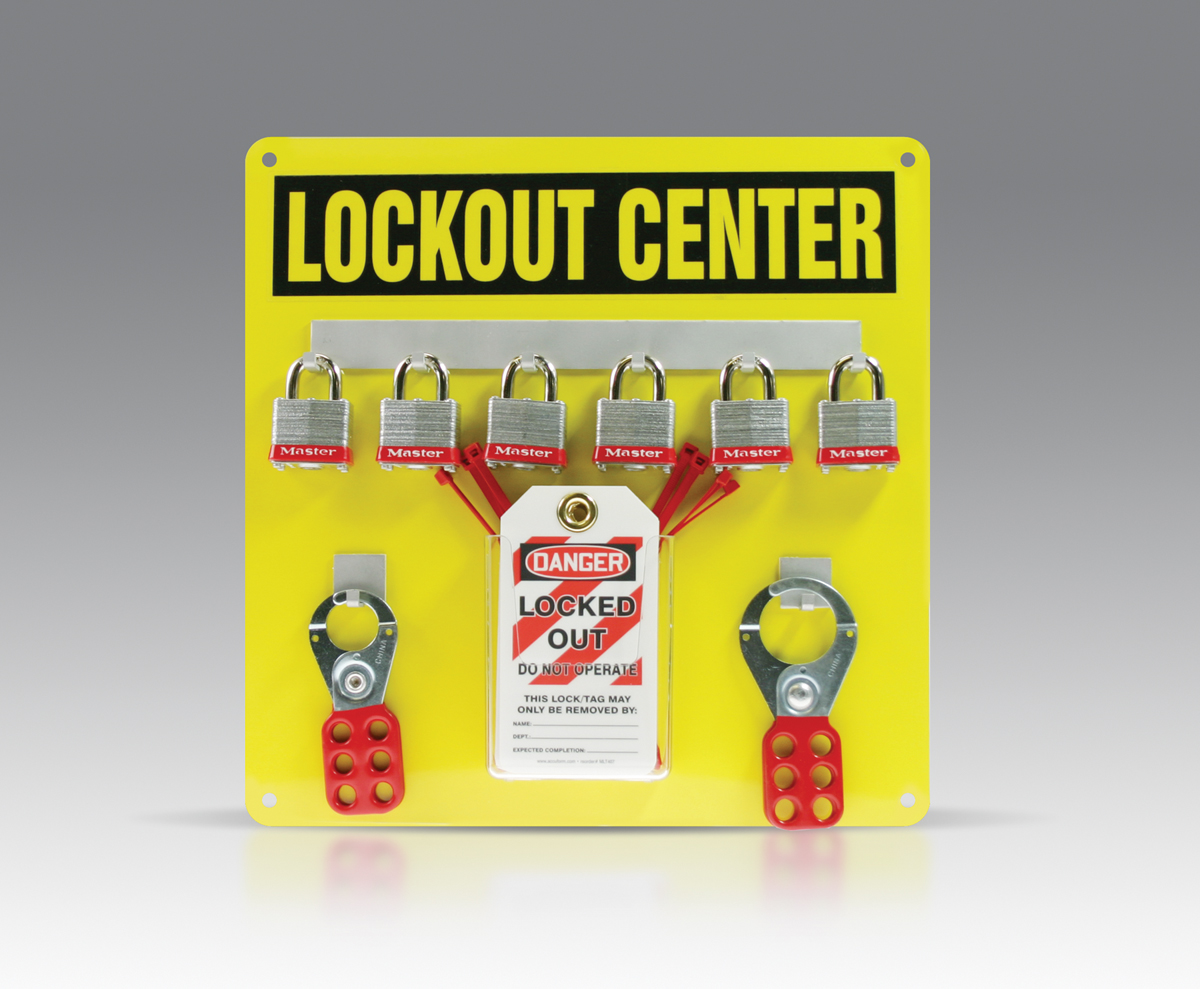 LOCKOUT CENTER BOARD
Durable, highly visible center for your lockout safety products.
Related Products
Durable, .040" aluminum 14" X 14" board has aluminum pronged hooks to hang padlocks and lockout hasps. Thick molded, clear poly pockt measures 4 3/4"h x 3 5/8"w x 2"d to hold lockout tags. Designed for tough environments. Choose from Board Only or choose Board with kit.
Kit includes:
• 6 steel Padlocks • 10 Laminated Plastic Tags -
Locked out Do Not Operate
• 10 Plastic Ties • 1 Standard Style Scissor Hasp, 1" opening • 1 Standard Style Scissor Hasp, 1 1/2" opening
More
Less