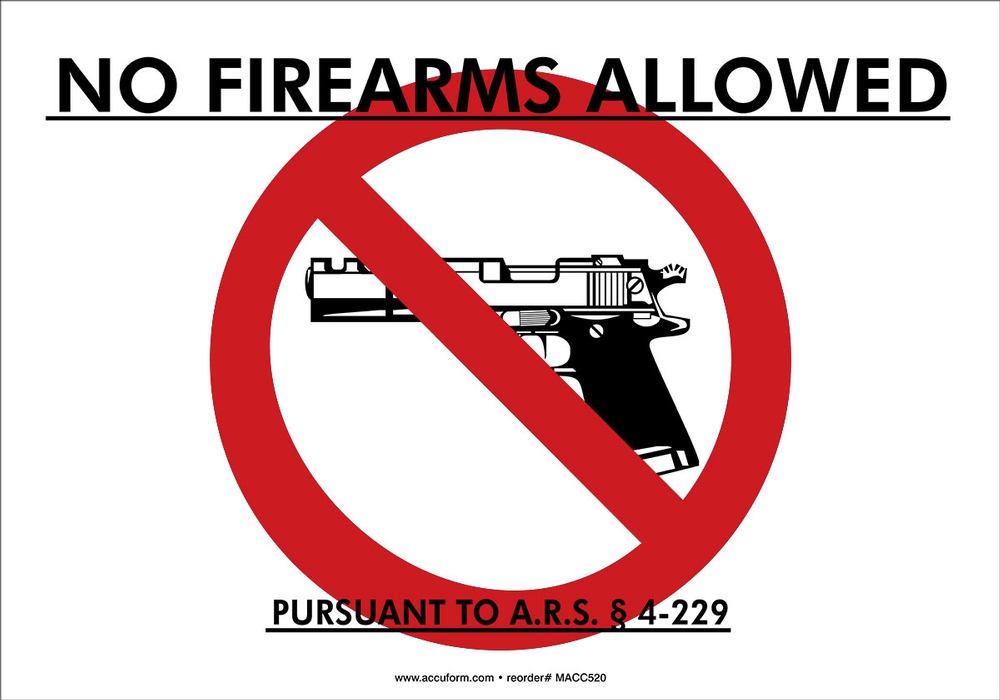 Arizona No Firearms Allowed Sign
Communicate company policies on firearms throughout the facility.
Inform personnel that no firearms are allowed
Identify security polocies for facility
Related Products

Arizona Title 4 Compliant "No Firearms Allowed" Sign Senate Bill 1113 became law on September 29, 2009. A.R.S. §4-229 provides for the possession of concealed firearms on on-sale liquor-licensed premises. A licensee who wants to prohibit the possession of firearms on his/her licensed premises may exercise that right by posting a sign which complies with standards provided in Title 4. The sign must be posted in a conspicuous location accessible to the general public and immediately adjacent to the liquor license posted on the licensed premises.