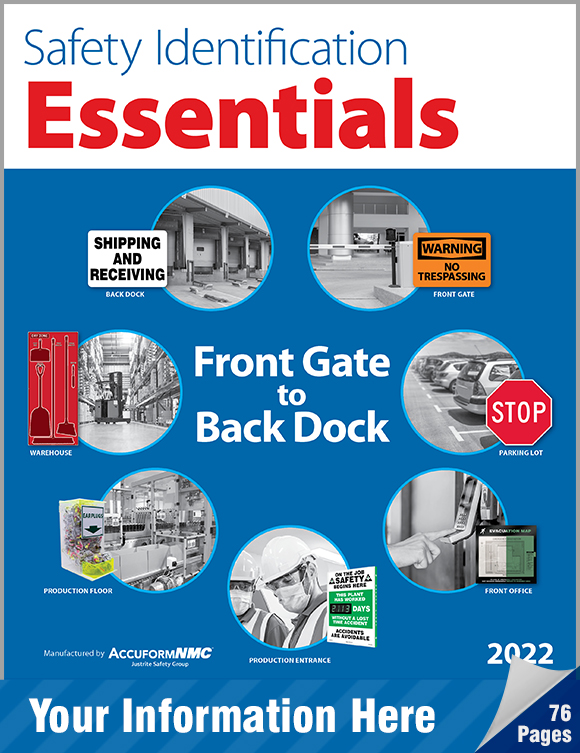 Request your NEW 2022 AccuformNMC Catalog Today!
The first-ever Essentials Catalog features the best-of-the-best of AccuformNMC safety identification.
Inside these 76 pages, we added innovative, industry-proven facility identification products that promote safety from the front gate to the back dock! The best part is that all the products in this catalog are orderable from AccuformNMC.com, making it easier for you to get the products you need in a one-stop-shop platform quickly.
Get ready to promote safety with the best-of-the-best AccuformNMC products! Discover a complete product line that will INFORM, PROTECT, and MOTIVATE® the workforce.
Two ways to get our Essentials Catalog:
Request one today
Temporarily Out Of Stock
We're sorry for the inconvenience, but our physical catalog is currently out of stock. We refill stock regularly, so please check back often. In the meantime, please check out the digital versions of out catalog below.