Cold Weather - A Source Of Many Workplace Injuries
Cold Weather Safety Ice Alert: Missiles Above, Black Glaze Below.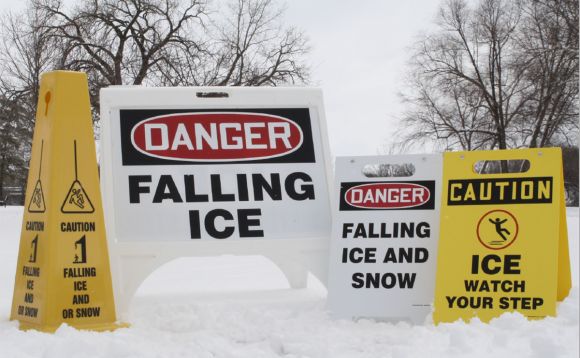 We're entering the long, dark days of cold weather in much of the country for the next five months, and it's not a stretch to warn that potentially thousands of people will be injured or killed by ice. Slips and falls account for 300,000 serious injuries and 20,000 deaths a year, many due to snow and ice.

The statistics are stunning: Nine million slip, trip, and fall injuries require emergency room visits every year. About 25,000 slip, trip, and fall accidents occur daily in the United States. A victim of such an injury on the job misses an average of 38 work days - more than a month. Fractures are the most serious consequences of falls. In total, 95 million lost workdays occur annually due to slip, trip, and fall injuries.